K-Factor Transformers
K-Factor Transformers are designed for nonlinear or harmonic generating loads and have additional heat dissipation capability for handling effects of non-linear loads. K rating should be provided by the manufacturer by testing the transformer's heating characteristics while supplying non-linear loads.
K-Factor isolation transformers are commonly used across the following applications that produce heavy harmonics: office buildings, data processing centers, healthcare and education facilities, production lines, welding, and more.
K-Factor transformers are an important facet of these applications since safety, productivity, and data are always on the line. Plus, by making sure you have the right K-Factor transformer, you will also save money in energy costs and potential damage costs.
K-Factor Transformers Features
Specifically designed copper windings with multiple conductors reduce harmonic high frequency "skin effect" and increase efficiency.
Low flux density wound cores reduce saturation.
Oversized neutral conductors eliminate overheating.
Double grounded electrostatic shielding minimizes electrical noise.
High harmonic durability.
Low loss.
K-Factor Transformers Specification
Phase number, cycle rate, capacity (KVA), frequency, rated voltage, input voltage, output voltage, noise value (dB), winding insulation level, source voltage effect, load effect, excitation, impedance and other related technical parameters, as well as standard accessories, selection of accessories, warranty and other information, please feel free to contact us via inquiry form.
Why Tai Chang?
More than 45 years in the market.
Passed By ISO 9001, CE and UL Recognized, ISO/IEC17027 TAF Testing Laboratory Certificated.
The specification of manufacturing and processing can be customized according to customer's demands.
Fast delivery, quality assurance, service-oriented.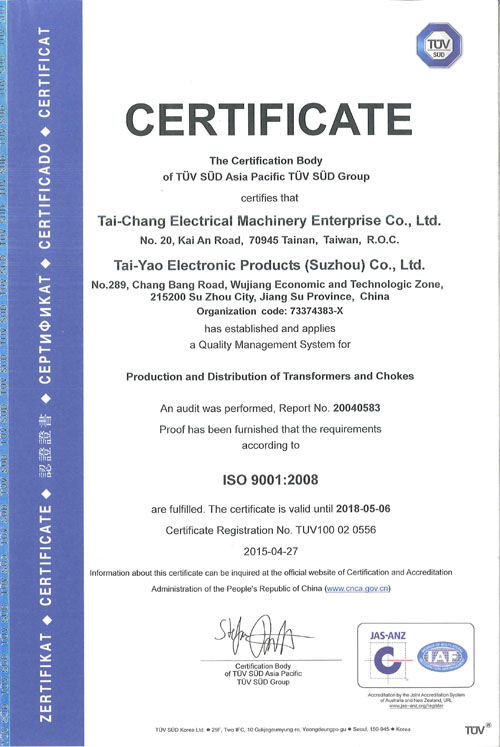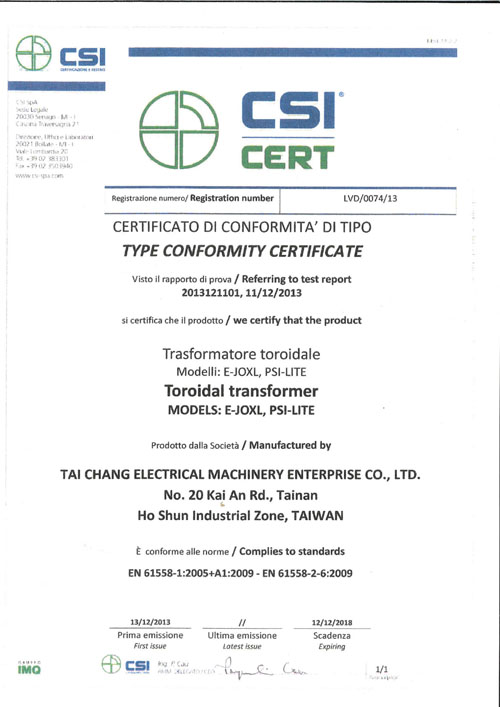 If you have any needs, please feel free to contact us via inquiry form.
See Also